It happens in many parts of life and in different situations. You can divide things up.
There's the GOOD.
There's the BAD.
And then there's the UGLY.
There are more detailed rankings for many things, but if your team is ranked #373, they are not GOOD. They are not even BAD. They are UGLY.
A few years ago, a political consultant came up with the "brilliant" idea to have candidates put their pictures on their campaign signs, particularly the women. Now that was an idea that was not GOOD. It was not BAD. It was just plain old UGLY. I've never seen so many pictures of UGLY women plastering the countryside. Don't worry! There were plenty of pictures of UGLY men as well. In fact, it was out and out UGLY election.
Now, I think you can see where I'm going here. I've been mostly an observer in the Internet Marketing realm for a long time now. Recently, I decided to get more active in the space. Don't worry; I'm not going to judge pictures of Internet marketers in this blog. I'm afraid that I would down way too close to the UGLY realm in that kind of contest.
But I've been able to see a good number of Internet marketers in action, and I've found that like most things, they can be ranked as GOOD, BAD, or UGLY.
THE GOOD
Yes, there are the GOOD out there. Only the most jaded and cynical among us can deny that. Now I won't do this for the BAD and UGLY, but for the GOOD, I will name names.
First on my list of the GOOD is John Thornhill. John has become my coach as I'm becoming more active in the Internet Marketing arena. I'm participating in his Partnership to Success program, and this blog is a product of that program. I've had my name as a domain for a long time, and even have tried to set up a blog, but it is John who has coached me to get as far as I have come so far. He has a great free webinar that you can watch at: johnwebinar.craighardee.com. Yes, that's a shameless plug. John partners with Dave Nicholson on many efforts, but while I don't know Dave as well as I know John, he's seems to be a great guy as well. John's program is excellent,and I can see progress as I'm working my way through it. If I get stuck, and I have, I know that I can log a ticket at John's support desk and I'll get a prompt answer to my question.
Next on my list of GOOD is Jimmy D. Brown. I've know Jimmy for many years and he is credited with being the one to come up with the term "Niche" to describe different subjects online. His early membership site, nicheology.com provided many earlier marketers with content they needed for their efforts. Jimmy now is a pastor and an ultra marathoner, which means he runs 100 mile races. He's just come out with his Content Creation University, continuing the excellence he has shown for so many years.
I'll list one more, actually a couple, the Internet Marketing Power Couple, Melinda and Omar Martin. I found out about them through their Black Friday Sale, where I got a chance to experience a good number of their products. I've seen the way they operate their very successful business, which they started on a shoestring, and they work for their customers in a special way. Melinda actually heads up their support team, so if you run into a problem or have a question, chances are good that it will be answered by Melinda herself. I had a huge problem that they came up with a great solution for. They went beyond what they had to do, to my benefit. I will continue to buy their products.
I could list even more of the GOOD, but I'll save that for a future blog.
THE BAD
Now for the BAD. Cue the boos and hisses.
Not naming names, but there are those out there who sell you products that don't work right and while they have a support link, they never respond. Why should they? They have your money, and apparently they don't want your continued business.
Then there are those who sell you a product that promises you "three easy steps" to work, but they fail to mention you have to watch hours of mind-numbing videos to figure out how they work.
And those who sell you a product and they never talk about that product ever again, but all of a sudden you're bombarded by emails for a bunch of other products they want you to buy.
Also, when you buy a product and then start getting emails pitching products from a bunch of different people. My personal record is seven.
I could go on, but I won't, because there's one more category…
THE UGLY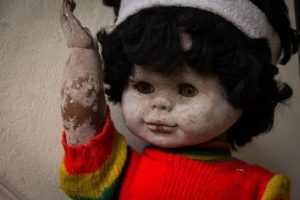 No, I'm not talking about UGLY pictures of Internet marketers, but those who take the BAD to the extreme.
A refund for a product that doesn't work the way it's promised? Forget about it! UGLY!
How about when you're fed up with endless emails which only want to sell you something else, and you unsubscribe? Only you keep getting emails. Thinking maybe you didn't unsubscribe, you unsubscribe again, and still get emails. And this goes on and on. Finally you train your inbox to treat their emails as that untasty potted meat, and get rid of them that way. That's UGLY.
Then there's the UGLY ones that don't stay unsubscribed. After a period of time, emails start appearing again in your inbox.
Okay, there's the GOOD, the BAD and UGLY. Can you think of any others that fit in each category?